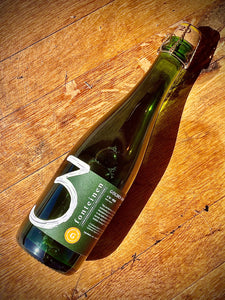 Windsor Bottle Shop
3 Fonteinen Golden Doesjel (season 19|20) Blend No. 41
Regular price
$27.99
$0.00
Unit price
per
6% ABV
375ml
bottling date: 13/02/2020

"The one that knows it all, still has to be born" as Armand would say.

From time to time, we still get surprised by some of the results after blending lambikken. Like this Golden Doesjel. While it was intended to be a Golden Blend, and despite the use of very potent jonge lambikken, the fermentation in the bottle did not continue. And it remained flat.
---