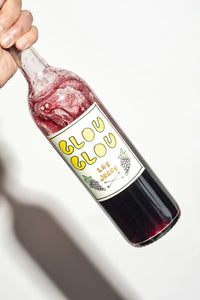 Windsor Bottle Shop
Las Jaras- Glou Glou 2022
Regular price
$32.99
$0.00
Unit price
per
The 2022 edition of this light red is so juicy and delicious; we think it is a home run! The vintage gave us a Zinfandel crop with very large and juicy berries to make a fresh and enchanting wine. This Glou Glou is certainly a food wine; in fact, it begs for food.
It has enough acid to stand up to your favorite tomato sauce, as well as intense berry notes that perfectly complement the char of a burger or perfectly cooked pizza crust. Serve this slightly chilled, and you will be the hero of your next backyard barbecue — this is the most refreshing red wine ever, and the perfect antidote to long summer days and the heat of the grill.
On the nose it is a sea of aromatic black plum, red licorice, and raspberry with undertones of clove and hawthorn. The palate is intense and fleshy with flavors of red plum, hibiscus, and pomegranate with a long spicy finish.
---